Avanti helps businesses of all sizes, types, and sectors to create clean, safe, and sustainable spaces for customers, users, and staff. They can make easier and more informed choices from a range of more than 3000 carefully chosen cleaning and hygiene products, ordered directly or online.
Our customers are based nationwide as well as close to our Bristol base. We help them improve hygiene levels, increase cost effectiveness, reduce cleaning time, reduce risk, lower waste, and become more sustainable – and it helps that, as a family firm, we always strive to be easy and nice to work with.
Avanti supplies offices, factories, leisure and FM businesses with the same high calibre support and products – key customers can also gain advice and business support to help them meet their cleaning and hygiene needs, streamline purchasing and optimise spending with the help of site visits and analytic reports. No wonder our customers often stay for a decade, or even longer!
Avanti was founded in 1980 as a family commercial cleaning business called Bristol Office Cleaning Specialists (BOCS) by David and Jayne Hunt, the parents of Rachel Connor and Bradley Hunt, the current leadership team. It expanded into distribution in 2004 and rebranded as Avanti to signal a new phase, moving from its original Bedminster home to a new site in Ashton.
Bradley joined his parents in the firm in 2003 and was joined by Rachel in 2009. Together they were instrumental in helping Avanti move into the eCommerce age, in 2018.
Creating a sustainable future
Avanti remains a family firm, with no plans to change that as it grows. The word 'Avanti' is Italian and means 'forwards' – and the current leadership team is living up to that identity.
It revealed in a fresh new brand identity in 2023, and altered the company tagline to signal a commitment to helping customers create sustainable as well as clean and safe spaces.
Avanti has already integrated many more eco-friendly and lower-waste options into its eCommerce and warehouse inventories of cleaning and hygiene products.
It is also engaging actively with manufacturers and supplier brands to understand how they are working towards a more sustainable future, to the benefit both of customers and the planet.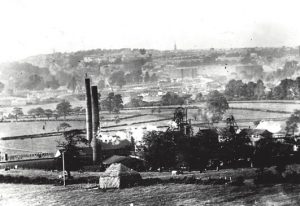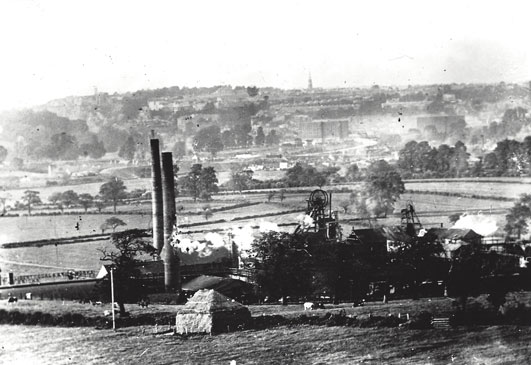 From a commercial perspective, Bristol is an ideal location for a service and distribution-based business, with amazing links to the M4 and M5 giving the team access to a wide regional catchment.  It still supplies many Bristol businesses but also delivers nationwide and goes out to visit key clients much further afield.
The family is also proud of its Bristol roots and loves local history. Its headquarters sit on the site of the old South Liberty Lane coalfield and enjoys fabulous views of the Clifton Suspension Bridge.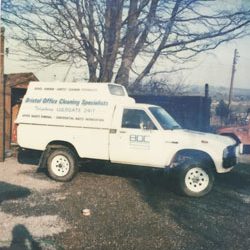 The Environment
We listen to our customers when you tell us that you would like more sustainable, environmentally-friendly options. So whether that's reducing usage of plastics by offering biodegradable and compostable catering disposables, or green chemicals, we can help reduce your business' impact on the environment. Look out for the green leaf icon alongside products which have a lower impact on the environment.
We have close relationships with all of our partnering suppliers and our team benefits from in-depth product training and technical backup, all of which helps us offer a better service to our customers. Additional services we offer our customers include site visits, product and system training, dispenser provision as well as regular reviews to identify cost-saving initiatives.
We love what we do and are passionate about our fantastic customers' businesses.  We not only specialise in hygiene but catering supplies, first aid, clothing, safety footwear and PPE. 
Helping customers create clean, hygienic, safe and sustainable public, education, and work spaces
The environment - we stock many products with a lower impact, including eco chemicals and compostable catering disposables
Working collaboratively with our customers to provide quality products, reliable service and to simplify procurement
Supplying good quality products at a fair price, helping customers balance their needs with their budget
Our home city of Bristol! We work with customers far and wide but we love keeping the offices, schools, care homes and food factories of Bristol hygienic and compliant
But that's enough about us – let's talk about you. Whether you are running the technical team of a food processing plant, the owner of an events company or coffee shop empire, or responsible for the health and safety of your manufacturing workforce, you need a reliable partner to take care of your hygiene systems/catering disposables/safety footwear and PPE.
We look forward to seeing you soon!

We only stock products from carefully-selected, qualified suppliers who meet our strict requirements for quality, service, reliability and technical support. We are proud to stock products from a number of market leading brands, including Tork, Vegware, Evans Vanodine, Hillbrush, GOJO, Cofra, SYR and Robert Scott & Sons, to name a few. We stock CHSA accredited products so you can be certain of quality.
Being a family business every customer is important to us from the smallest to the largest multi-site organisations, and our strong belief in customer service and the customer always being right guides everything we do. Above all you can expect an enthusiastic supplier who will do what they say they will and add value to your business, leaving you time to attend to your busy day job.



















Tel: (0)117 963 3629
Fax: (0)117 963 5070
Avanti Hygiene Limited
179 South Liberty Lane
Ashton, Bristol, BS3 2TN
Tel: (0)117 963 3629
Fax: (0)117 963 5070
Avanti Hygiene Limited
179 South Liberty Lane
Ashton, Bristol, BS3 2TN