Specialists in Hygiene, Catering & Workplace supplies
Need product advice? Call our friendly team today! 
Our family has been in the cleaning and hygiene business our whole lives so we have literally grown up with it, like a third sibling. Our parents set up our commercial cleaning business in 1980 so it's kind of in our blood and was inevitable really that my brother and I would follow in their footsteps.
Fast-forwarding 38 years to today, the business has expanded over time to include our supplies business Avanti Hygiene, which we, as the 2nd generation now at the helm, are proud to be heading up and taking forwards in ever new and exciting directions!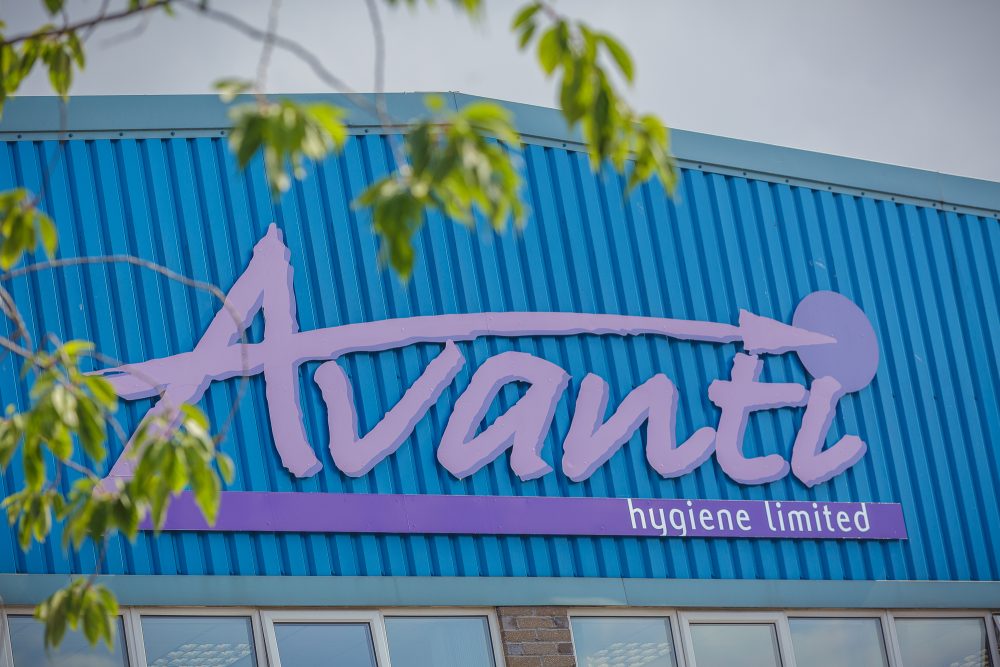 Season's Greetings & £2o off next order!
Posted on 21st December 2018 by Rachel Connor
We would like to take this opportunity to send our valued customers our good wishes for the festive season and the year ahead - we hope you have a happy, relaxing holiday and a successful 2019.
As a small thank you, we would like to offer you a £20 discount voucher...
We switched to Avanti as it is so easy to order from them, deliveries are fast and they have a great product selection. They are fully transparent and always helpful, even if something is out of stock (rarely) or a non-stocked item, they will try to source or suggest an appropriate replacement in an efficient timely manner.
Neil Arnold - Meats Commercialisation Centre Manager, Kerry EMEA
We find Avanti to be very helpful and responsive to requests, all staff there be that in the office on the end of the phone or the gents that deliver are very friendly and polite. Great communication from the office if something isn't available. Well done and keep up the good work.
Neil Ferris - Building Services Manager, John Cabot Academy
I find everyone at Avanti to be courteous and always willing to find solutions, in the event that I need to order something that I don't usually order.  I love that you are local to us and if we need something in a hurry I can come to your place to collect. I would recommend Avanti to others as your prices are very competitive and everyone there is so willing to help.
Alan Gwinell - Hygiene Operative, The Bart Ingredients Company Ltd
We have used Avanti ever since we opened our gym and have absolutely no reason to look at other suppliers, though we have been offered competitive prices, as they could never match the personalised service that we get from Avanti. 
Julie Hardiman - Director, Trojan Fitness Limited
The best thing about working with Avanti is the personal touch - I always get a call back if I am in urgent need of stock. They have a can-do attitude.. I would definitely recommend Avanti if you would like a reliable local Bristol source for any food packaging needs. I don't know why anyone would go anywhere else!
Lauren Burt - Business Development & Events Coordinator, Spoke & Stringer



















Tel: (0)117 963 3629
Fax: (0)117 963 5070
Avanti Hygiene Limited
179 South Liberty Lane
Ashton, Bristol, BS3 2TN
Tel: (0)117 963 3629
Fax: (0)117 963 5070
Avanti Hygiene Limited
179 South Liberty Lane
Ashton, Bristol, BS3 2TN